Accounts in theMesh is the customer database area for legal entities such as organisations, companies, partnerships etc. Accounts should not be used for individuals. This article shows you how to create, search for and update account details.
To create a new Account
Log into theMesh
Click Accounts on the menu bar
Click the Create Account button

Enter Account Name
Enter the Account Name e.g. Smith Pty Ltd
You can enter a description if required e.g. cleaning contractor
Select the default assignee if required. The default assignee is the staff member in your organisation that primarily looks after this account.
Click Save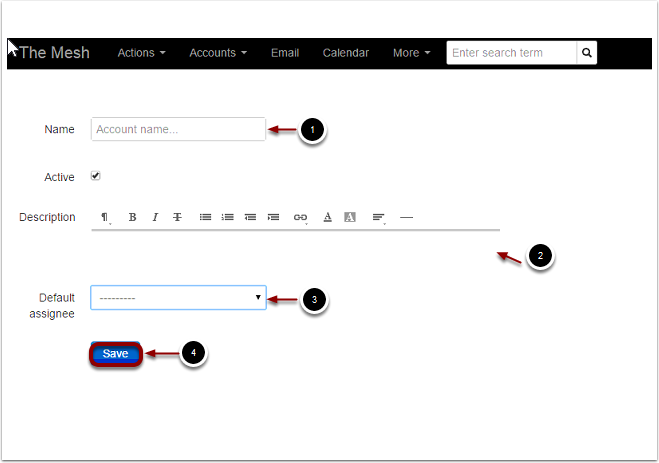 Enter Account Details
This is the window where you can enter the contact details, addresses, telephone numbers, email addresses and notes.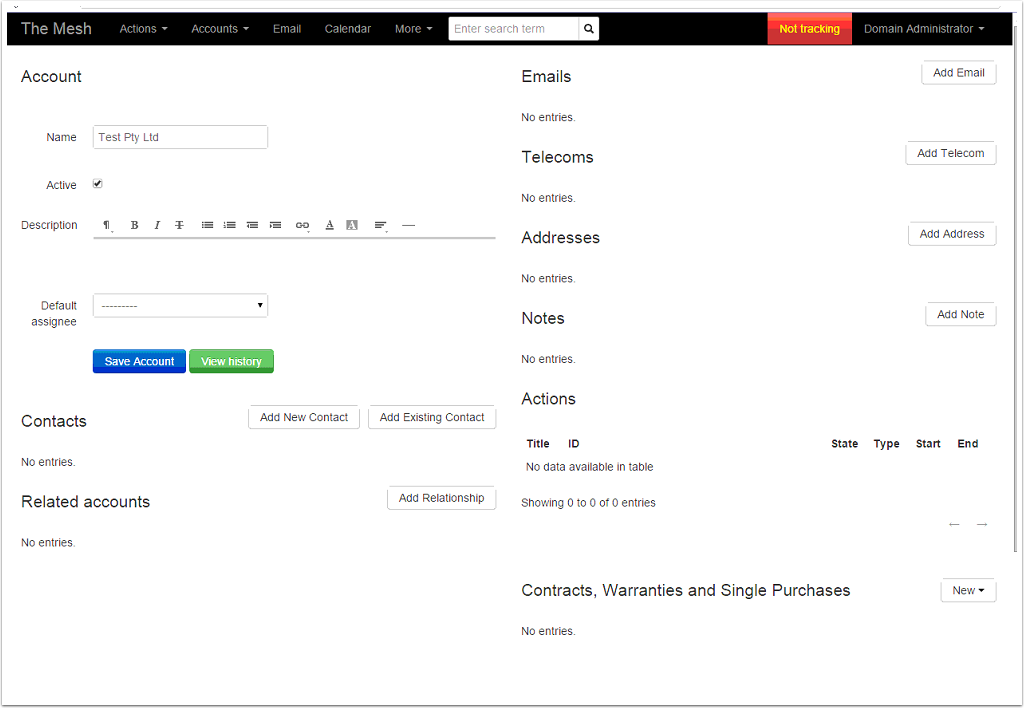 Enter Emails
Click Add Email Button to open the Add Email window
Enter the email address and tick primary if this is the primary email address. Click Save Email
You can continue to add email addresses and click save email to have multiple email addresses for the one Account

Enter Telephone Numbers
Click Add Telecom to open the Add Telecom area
Select the number type from the drop down lsit e.g. home, work, mobile from the drop down list
Enter the Number
Click Save Telecom
Keep Repeating this process to add as many telephone numbers as you need